LITTLEDAYS Personalised Boutique
Personalised Mug - Dog Flower Truck Delivery! All Breeds
Regular price
£9.99
£0.00
Unit price
per
Tax included.
Shipping
calculated at checkout.
Personalised Mug - Dog Flower Truck Delivery! All Breeds
This personalised mug is perfect for any paw baby Mum or Dad Our Flower Delivery babies. I can make various breed designs including rescue babies please just leave me your choice of name and breed in the dialogue box. 
Breeds Included:
Airedale Terrier
American Bulldog
Aussie (Australian Shepherd)
Basset Hound
Beagle
Bearded Collie
Belgian Malinois
Bernese Mountain Dog
Black Lab (Labrador Retriever)
Border Collie
Boston Terrier
Boxer
Boykin Spaniel
Briard
Bull Terrier
Bulldog
Bullmastiff
Cane Corso
Cane Corso (with cropped ears)
Cavalier King Charles Spaniel
Chihuahua - Black & White
Chihuahua - Tan
Chocolate Lab (Labrador Retriever)
Cocker Spaniel (Dark)
Cocker Spaniel (Light)
Collie
Corgi (AKA Welsh Corgi)
Dachshund
Dalmatian
Doberman (AKA Doberman Pinscher)
Frenchie - Grey (AKA French Bulldog)
Frenchie - Tan (AKA French Bulldog)
German Shepherd
Giant Schnauzer
Golden Retriever
Goldendoodle - Black
Goldendoodle - Brown
Goldendoodle - Gold/Tan
Great Dane
Great Pyrenees
Husky (AKA Siberian Husky)
Jack Russell Terrier
Labradoodle - Black
Labradoodle - Brown
Labradoodle - Fawn
Labradoodle - Gold/Tan
Leonberger (Blank/No Dog/must insert your own)
Maltese
Maltipoo
Mini Aussie
Morkie
Newfoundland
Papillon
Pitbull
Pomeranian
Poodle
Pug
Rat Terrier
Red Heeler
Rottweiler
Rough Collie
Schnauzer
Scottish Terrier
Sheltie (AKA Shetland Sheepdog)
Shih Tzu
Shorkie
St.Bernard
Westie (AKA West Highland Terrier)
Wheaten Terrier
Yellow Lab (Labrador Retriever)
Yorkie (AKA Yorkshire Terrier)
Generic for all Dog Breeds:
Mutt & Co (Blank)
Mutt & Co (with brown dog)
Four Paws & Co (Blank)
Four Paws & Co (with brown dog)
Four Paws Rescue & Co (Blank)
Four Paws Rescue &. Co (with brown dog)
Thank you for visiting our shop Littledays Personalised Boutique.  We are a small cottage business on the stunning Lincolnshire coast.  We hope that you love our designs and work as much as we do.  Much of our work is inspired by our children and family and making sure that the quality of our products with stands the rough and tumble of life!  All of our products are from UK business' so rest assured our quality is guaranteed and your purchases are going to support other UK business too. This is why we buy the products and check them for you to make sure that they are the softest, best quality possible.
We absolutely love what we do and we are proud of our fantastic customer reviews, thank you for your support and we hope you enjoy our personalised designs and work.  Please feel free to review our feedback from our wonderful customers.  
We know how important it is to uphold your trust in us and deliver you your gift as promised.  All of our personalised orders are dispatched within 5 working days, this may take longer at busy times. If you have any questions please feel free to use our contact form or chat
Personalised Mug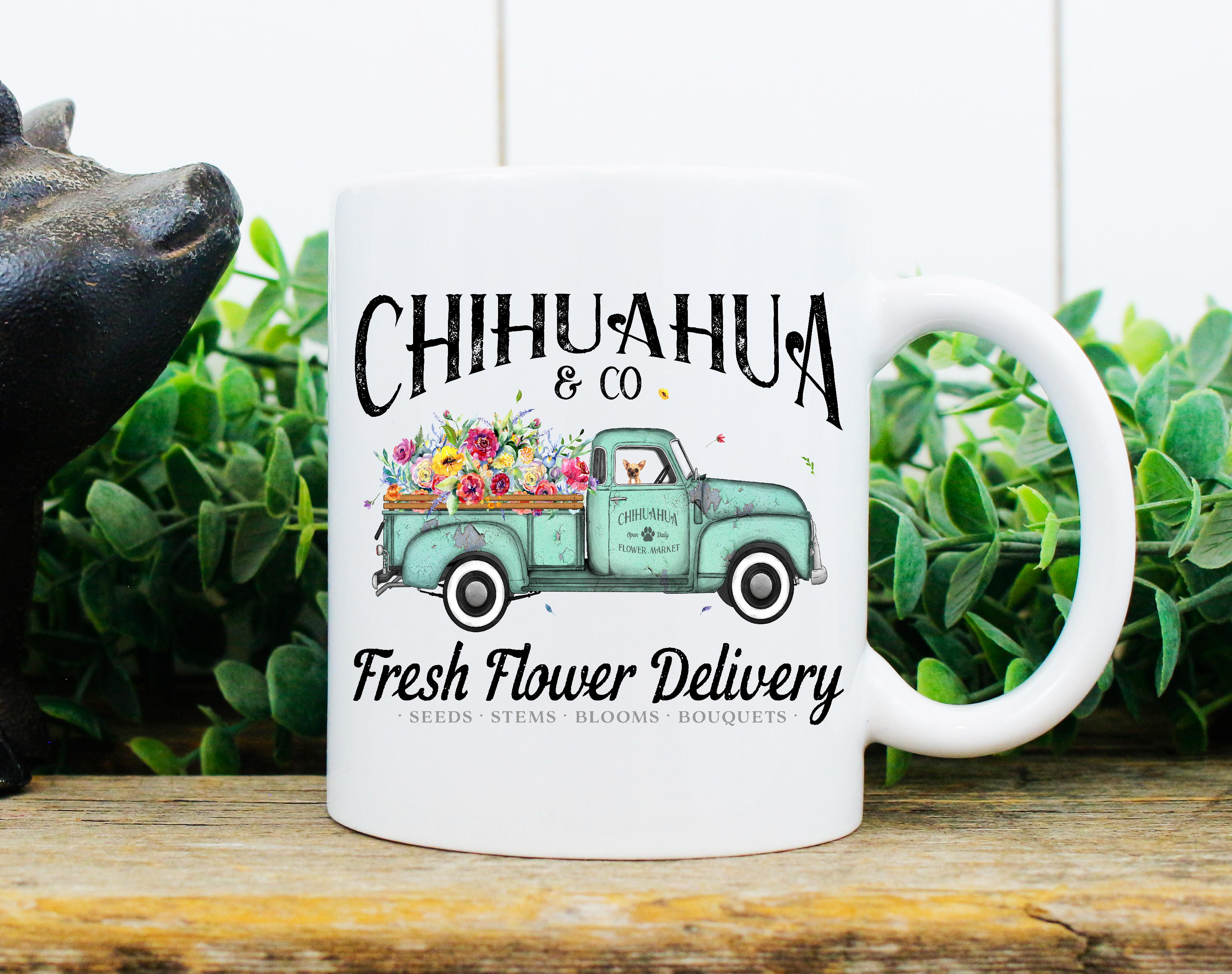 ---
Share this Product
---